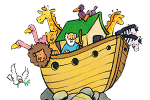 Shipping and Returns
Shipping on all products is free to any USA address when sent by US Postal Service's Library Rate. Shipping out of USA and Priority Mail is charged at cost.
Please call 800.634.0234 (Pacific Time in USA and Canada) before returning any items. If you are not fully satisfied with our product, return the product to us via US Postal Service's Library Rate with a copy of the invoice and note the items being returned. Postage is nonrefundable. Upon receiving your return, a refund will be issued via check or your credit card will be refunded.
Lost/damaged/scratched/worn-out CDs will be replaced for $2.50 per CD plus $2.50 minimum shipping:
THE BIBLE IN LIVING SOUND, P.O. Box 234, Nordland, WA 98358-0234