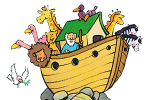 Donate
Thank you for donating to THE BIBLE IN LIVING SOUND!

Your donations help make it possible for people around the world to hear about God's love story in their own language.

Currently, THE BIBLE IN LIVING SOUND has Turkish and Spanish translations in production. It is a huge task to translate 450 Bible stories into another language. We would appreciate your support and prayers for both of these productions.

Turkish Translation
The 240 episodes of the OLD TESTAMENT are being translated and produced into Turkish. This is an ideal way for the story-loving Turks, especially the children, to learn about God. Christian products are limited in Turkey so THE BIBLE IN LIVING SOUND is ideal for sharing the gospel in a Muslim country.
About 180 of the 240 OLD TESTAMENT episodes are translated, recorded and completed. Translation and production costs are $520-$550 per episode. Currently, $64,000 is needed to pay for the remaining episodes. Once those are completed, translation will start on the LIFE OF JESUS. The total budget estimate for the Turkish Translation of the 450 audio Bible stories is $234,000.
Click here to listen to episode 104, The Lord Calls Samuel, in Turkish.
You will be blessed as you listen even if you don't understand Turkish! Listen for the voices of Eli and Samuel.

Spanish Translation
Thank you for your donations to the Spanish Translation! The 120 episodes of the LIFE OF JESUS have been translated into Spanish. Now these scripts are in the final review process. When that is complete, then we'll start recording.
Spanish is one of the top three languages spoken in the world so there are millions of Spanish speakers around the world who need to hear God's Word in Spanish.
Gracias for your prayers and support of the Spanish Translation.

THE BIBLE IN LIVING SOUND is a 501(c)(3) nonprofit organization. Donations will receive a tax deductible receipt.
For more information or to donate by phone please call 800.634.0234 (PacificTime/USA and Canada).
May the Lord bless you and thank you for your donations!